This One Little Trick Could DOUBLE Your Print & Album Sales!
This One Little Trick Could DOUBLE Your Print & Album Sales!
A simple photography pricing strategy that turns a one time purchase into a shopping spree.
Imagine if you could DOUBLE your album sales just by adding 1 missing ingredient to you sales process.
Recently I came across a business who tried out a new marketing strategy on their website:
Their goal: Increase their $28 average customer order on their online store.
Their results: They Doubled average order value from $28 to $55.60 in just 24 hours!
The best part? It was a SIMPLE change.
Learn how to increase your album sales in this in depth video tutorial:
Increasing your album sales:
How did they do it?
They followed this simple two-step discount tier strategy:
Discount Tier #1: Offer visitors 10% off any order over $45.
Discount Tier #2: Offer visitors 20% off any order over $90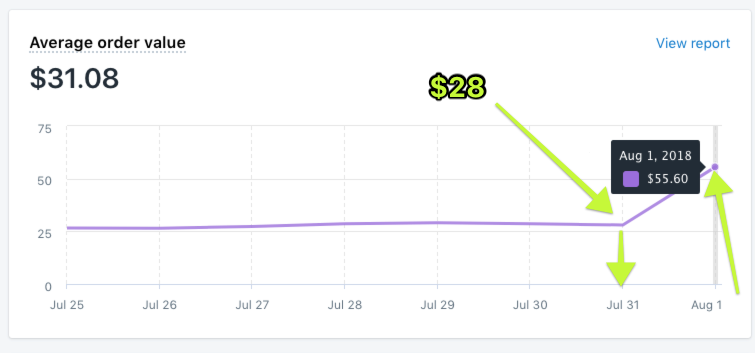 Here's what their 10% off offer looked like on their website. The blue bar at the top shows people how close they are to receiving their discount.

As visitors added items to their purchase, the notification bar would tell people how close they were to receiving their discount. This encouraged customers to increase the amount they spent in order to save more off their total.
The more they spend, the more they save. Make sense?

Once a visitor puts $45 worth of products in their cart, the notification bar updates to let them know the 10% off has been applied to their order.
Here's the genius part: The bar then CHANGES and lets visitors know if they only spend an extra $15, they will save DOUBLE the amount.

This strategy was so successful that the business made $2035.69 in the first 24 hours they started running it on their website.
Now these guys aren't the first business to use tiered discounts on their store.
Here's another example of how Boosted Stripes uses the same strategy selling shoes online: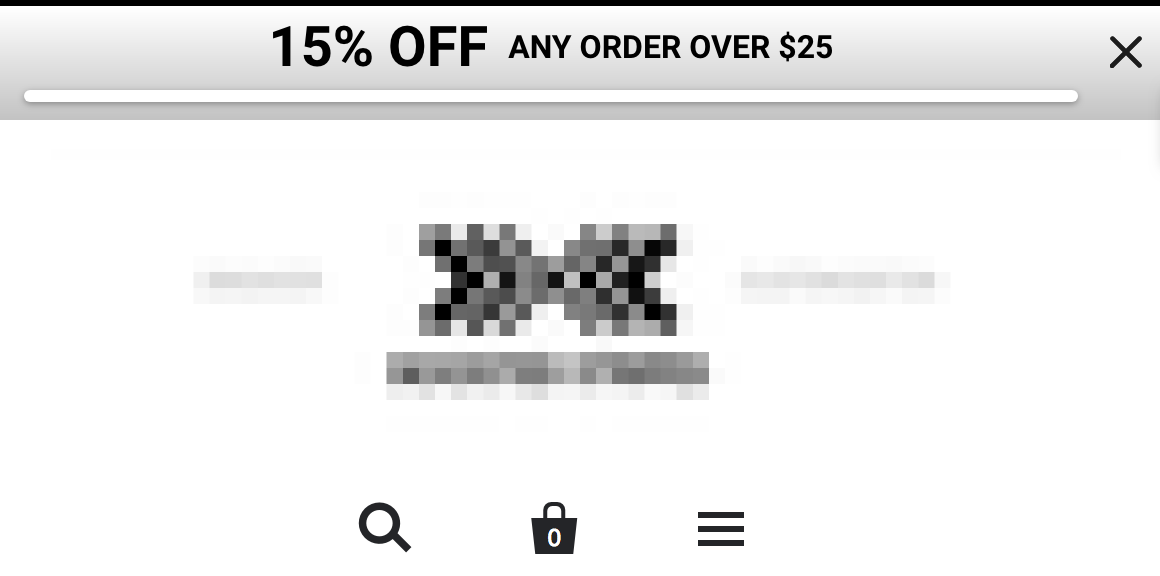 Boosted Stripes uses 3 discount levels to encourage shoppers to buy more:
Discount Level #1: 15% off any order over $25.
Discount Level #2: 20% off any order over $40.
Discount Level #3: 30% off any order over $60.
Adding this to their store made them an extra $1000 in 1 week!
Why do order value discounts encourage people to spend more?
Buying products turns into a bit of a scavenger hunt for customers. They spend more time browsing through extra items to add in order to get their discount.
You're not giving discounts for no reason. Customers are rewarded for spending more instead of less.
People hate missing out! When they see they are only $10 away from saving X, they'd rather spend an additional $10 than feel like they missed out on a great deal.
So how can you apply this to your photography studio?
You don't need a fancy web store in order to make this strategy work for your photography business. The key principal is just to offer rewards for spending more.
Here are a few ways to increase your album / print / photoshoot average sales using this strategy:
1 – Update your price options to add tiered savings to your packages.
When a client books your base package, you can send them a congratulations email with a limited time offer to upgrade their package for a discounted price:
Wedding Base Package – $2000 for 4 hrs.
Wedding Upsell 1 – Regular $3000 | Upgrade offer: $2850 (Save 5%)
Wedding Upsell 2 – Regular $4000 | Upgrade offer: $3400 for 8 hrs (Save 15%)
ad of $3000 for 6 hrs in package 2, write it as: $2850 (5% off)
2 – Add extra bonus print credit or services to your different initial packages:
This is a great way to encourage print orders and give LOTS of value at the same time. Because your prints are priced 50%-100% higher than your cost, the savings for the client are high while your actual personal cost is quite a bit lower.
Base Package – $0 print credit
Upsell Package 1 – $100 print credit
Upsell Package 2 – $200 print credit + Free 1 yr anniversary session
The beauty of adding an anniversary session to upsell package 2 is it actually winds up booking you more business and giving you another chance to sell more prints etc down the road!
3 – Incorporate a tiered discount for print & album orders
This strategy is essentially the same as with discounted packages, but for prints.
10% off purchases of $500, 15% off purchases of $700, and 20% off of purchase of $1000 incentivize customers to spend a little more to save. Additionally, many couples purchase parent albums which are essentially duplicates of their already designed album. Offering 10% off all duplicates can be an easy way to encourage extra sales
4 – Send a timed discount offer after their initial order
As Grant Cardone says in his book "Sell or be sold" – The 2nd sale is FAR easier than the first sale. Once customers have purchased prints from you, try sending them a 24hr flash discount for 20% off any additional prints. If there was anything they were on the fence about, this gives them a good reason to make that extra purchase.
Tiered discounts can be one of the most effective ways to increase your average bookings, print sales & albums sales. If you're not using them already, give them a try and see what happens!
How do you see yourself using this strategy? Let us know in the comments below.